The Amazing Benefits of Reading with your Children 
The wonderful world of reading. Reading is so important for your child even at an early age.  It's never too early to start reading together.  Storytime is a vital part of early childhood education.  When you start reading at an early age it builds the love of reading.  Read to your infant and let them hear your voice.  In the beginning, reading starts out as the child just hearing your voice.  Daily reading provides tons of life long benefits.  Reading is a wonderful way to bond with your child. Here are tips for reading with your child and a poem of the ABC's of Reading to and With your Child.
In addition to the tips below, read this poem that gives 26 fabulous tips to remember when reading with your child.
This post may contain affiliate links.  If you purchase through these links I may receive a small commission at no extra cost to you.  As an Amazon associate, I earn from qualifying purchases.  For more information please check my Disclosure Policy
The American Academy of Pediatrics (AAP) recommends reading to your child starting at birth.  Studies show the importance of reading at an early age.  Early development lays the foundation for future learning.  When reading regularly to young children it helps stimulate brain development.  Reading out loud to young children will expose them to rich language and encourages them to learn early literacy skills.  It's been proven that reading to children at early stages improves language once they enter school age.
Be sure to get your Reading Readiness Packet. These strategies will guarantee you get your child to enjoy reading.  Use these tips to find the right book for your child.
Encourage Reading
Even my little one at 1 year old will go get books and give them to us to read.  They may not be listening to the story yet, but that's ok.  Take their hand to point to the pages as you discuss the pictures.  You don't always have to read the whole book.  Turning the pages, looking and discussing the pictures are the beginning steps to introduce reading.
Repetition, Repetition, Repetition.  Repetition is how children learn.  If your child has a favorite book and wants that every night, that's ok.  With repetition, children learn the language of the story and know what will happen next.  When a child knows what to expect in a story they can help make the sounds or say what's coming next.  Children then can be a part of the story and have more fun with that book.
As your child gets older it's great when they want to read to you.  One of our bedtime favorites is Goodnight Moon.  When I put my older son to bed now he tells me he wants to read to me.  Let your children choose books.  Even before they can read you can give them a choice of two books.  When children choose their own books to read for pleasure, they enjoy reading more and spend more time doing it.  Reading then becomes enjoyable and not a task.  Even if your child says they don't like to read you just have to find the book that is "just right" for your child.  The reading packet will help you do just that. Reading is always beneficial.
Reading is always beneficial.
Remember your public library.  The library is a great resource.  When children are tired of certain books you can go get new ones.  We like to have some books for each season or holiday.  As you change your house decor seasonally you can change your books out seasonally too.  Children get excited to read books about different times of the year.  By rotating books, children don't get tired of them so easily.
Currently, my 6-year-old son loves Mo Willems books.  He writes Pigeon Books and  Piggie and Elephant
books
.  These books are great when they are starting to read.  Each book has 1 sentence or phrase on each page.  These series of books are very popular in Kindergarten and First Grade.  Pigeon Books
.
Attached is a poem of things to remember when reading to your child.  It's the ABC's of Reading to and with your Child.  I used to give this poem out to parents at back to school night and Parent Teacher Conferences.  I found this poem in The Mailbox magazine many years ago.  Look at everything this poem says.  It has great tips for reading with your child.  You want it to be an enjoyable experience and have them interact. Encourage your child to react to the story, relate personal experiences to characters, join in with sound effects and complete sentences.
Be sure to get your Reading Readiness Packet.  These strategies will guarantee you get your child to enjoy reading.  Use these tips to find the right book for your child.
One of the best parts of the poem is the letter L.  It states "Learn to read with-not just to- your child daily. Read aloud, share ideas, and answer questions."  Talk to your children about what is happening in the story.  Ask them how the story made them feel and why?  What part's of the story did they like or dislike?  Which picture was their favorite?  Model reading so your children see that you value it.  Use books to build experiences, bond together and escape the day to enter a new world.  ENJOY!!
The Importance of Reading
Books
Everyday
Builds a love of reading.
Reading becomes something they want and something they cherish, not a chore.
Daily reading helps teach fluency and helps build language.
Reading out loud builds vocabulary by teaching words that they may not hear every day.
Reading is a wonderful way to bond with your child.
Sit with your child in your lap and share a book together.
Stimulates their imagination and expands their understanding of the world.
Books allow you to enter into worlds that are unknown.  You can learn something new.
It helps them develop listening skills.
Helps prepares them to understand the written word.
Children have to first understand that letters make sounds and together they make words.  By reading together children learn that these words have meanings.
An understanding of reading for pleasure
When parents read to their children it shows they value reading and that reading can be pleasurable.
Enjoy the ABCs of reading and share with other parents.
Click here to get the ABC's of reading poem and get the whole reading packet 
*****************************************************************************
Related reading
 20 Questions to get your Child talking about School
Be sure to check out 15 Terrific Ideas for Family Connect Nights
Reading tips for Toddlers 
Don't expect your toddler to sit still.
Toddlers are full of energy and it's hard to sit still.
Let your child pick the book
If you have books out in the open and easy to grab, let your child pick the book.  This gives your child a sense of independence and will be more likely to listen if they picked the book themselves.
You don't have to read every word
Since it's hard for toddlers to sit for a whole book, you don't have to read every word.  At this stage, reading is about learning not finishing every word.
Children learn by hearing things over and over.  Your child may pick up the same book a few times a day, week or month.  You may be getting tired of that book, but your child is learning.
Get them involved in reading
Point to the pictures and describe what they see.  Ask your child to point to items in the picture.  Say "where is the dog or what's that"?  This allows them to be involved in the story.  Ask them questions.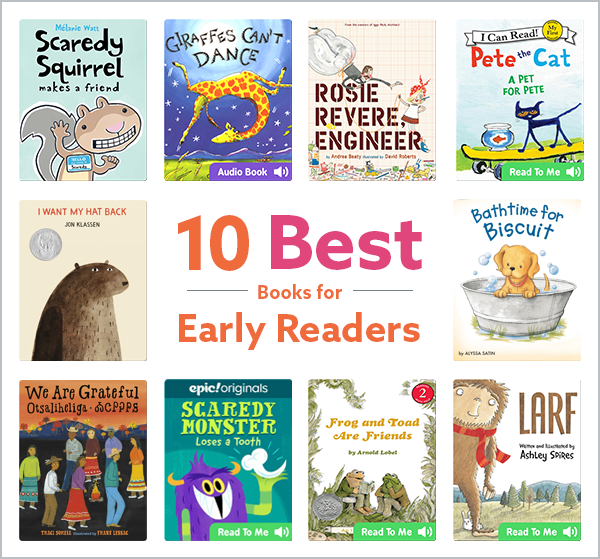 Reading tips for parents when reading with your child
Pick a comfortable spot with good lighting
Make it part of your day.  Including reading in your daily routine.
This is also for the parents.  Children learn by example.  Show your children that you enjoy reading.
I always buy books or magazine subscriptions as gifts.  This shows children that books are something special and have value.  Here you can get 30 days FREE for kid books online. 
Discuss the story and ask questions.  See what your child remembers.
What do you think this person is feeling?
What do you notice about the picture?
How would you feel if this happened to you?
What do you think will happen next?
Read different kinds of books.
Read books that are also a movie.
Make sure to read the book first and then watch the movie.  You can have a family night watching the movie.  See if you can compare and contrast the two.  This is a fun way to get kids excited about the book.
Write a list of books they want to read.
If your child is the one reading the book make sure it is on the appropriate reading level. To find the right reading level for any child go here.  The strategies are in the reading packet.
When should you stop reading to your child?
Really there is no specific age. You should read with your child as long as possible. Though many people stop reading together too soon.  This survey from Scholastic shows that reading to children before age 5 is high though drastically drops after age 8.  It shows that around 9 years old only 17% of kids are being read to.  That dropped from 59% when kids were under 5.  People then feel that it's ok to stop reading to their children now that they are a bit older.
It's important to encourage independent reading, but it doesn't mean you should stop reading together.  At 8 kids still, love to be read to.  You can even switch it up and let your child read to you.  The benefits we discussed don't stop as the child gets older.  Both parents and kids enjoy reading together.  Actually, it's important to continue to read out loud even as they get older because a child's reading level doesn't catch up to his listening level until middle school.  So you can read more advanced books to your kids.
My husband started reading Harry Potter books to my son when he was 7.  He was so interested in Harry Potter but couldn't read at that level and those made up words.  My son didn't even want me to read them to him.  Even when my husband worked nights, he didn't want me to read the books.  My son wanted to wait until Dad could read them.  He said it was just him and daddy.  It was special for both of them and something that they shared together.  It takes a long time to get through the books, but that doesn't matter.  Previously, books were finished in one sitting.  Now he has to learn to come back to the book.  This works on memory as well.
When children are being read to they don't have to work so hard on other skills.  The child is not decoding words or working on fluency.  The child can just listen and enjoy the story.
What are some books that you and your child read together?  Which are your favorites?
PS.  Don't forget to sign up to get your ABC's of Reading with your child and the reading packet today.
If you found this post helpful, be sure to PIN ME for later.  Save this to your favorite Pinterest Board.